When you think of Los Angeles, the first thing you'll probably think of is Hollywood. While movies and entertainment are a big part of the city, there is so much more that Los Angeles has to offer. Here I will show you the top 10 places to visit in Los Angeles that will help you appreciate the city so much more and get the chance to live an LA lifestyle!
1. Melrose Avenue and Fairfax
Walking along Melrose Avenue, you can find all sorts of stores, boutiques, and trendy restaurants along with lots of street art. Just by Melrose is Fairfax filled with many more popular shops including Supreme, Diamond Supply Co, and Tyler, The Creator's popular store 'GolfWang.' If you're lucky, you could spot him inside!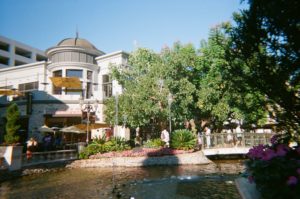 2. The Grove
Also located on Fairfax is The Grove. The Grove is one of the best shopping destinations filled with lots of shops and restaurants to enjoy. It's lively charm makes it a great place to spend a couple of hours at with friends and family. The Grove is also home to the Original Farmer's Market which was founded in 1934.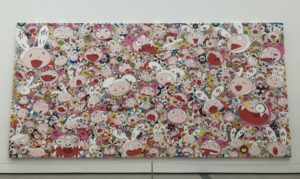 3. The Broad Museum
If you find yourself in Downtown LA, make sure to stop at the Broad Museum. Don't worry about expensive entrance fee, they offer free admission! The Broad is filled with all sorts on interesting artwork that will wow you. Some popular exhibits that are a must see include Takashi Murakami's and Yayoi Kusama's Infinity Mirrored Room.

4. Grand Central Market
Just about 10 minutes away from the Broad is Grand Central Market. Founded in 1917, Grand Central Market is one of LA's most beloved landmarks. The market includes a variety of different cultural cuisines for everyone to enjoy!

5. Hollywood Boulevard
Hollywood Boulevard is one of the most popular tourist destinations in all of Los Angeles. Visit the the TLC Chinese Theatre and Dolby Theatre where the Oscars are held every year or look around for your favourite celebrities stars like the one and only Shrek on the walk of fame!

6. Griffiths Observatory
Sitting on a hill of Mount Hollywood is the historic Griffith's Observatory. You might recognize it from Oscar winning movie 'La La Land.' Look through all the telescopes and exhibits or soak in the amazing view of the city. I highly recommend staying for sunset and watch the city of Los Angeles turn pink. You can't get a better view than the Observatory!

7. Santa Monica Pier
Want a day at the beach or at an amusement park? Get both at Santa Monica Pier! Ride the rollercoaster and Ferris wheel or cool down at the beach. There are many restaurants to dine in on at the pier including Bubba Gump Shrimp, a Forest Gump themed restaurant! Also catch the sunset from any area, it will be hard to miss.

8. Venice Beach
About a 50 minute walk from Santa Monica Pier, you'll find yourself at Venice Beach. Venice Beach is a lively and buzzing place filled with street performers, vendors, boutiques, and art murals. At the beach there is also a skate park, an outdoor gym, and basketball courts. With so much going on, you'll never have a dull time at Venice Beach!

9. Hike to the Hollywood Sign
If you're looking for the best place to see the Hollywood Sign, hiking up the trials is the perfect thing to do if your willing to do a lot of walking under the hot sun. Research before hand to find the best vantage points and hike your way up to the top and get amazing instagram pictures that will make your followers jealous!

10. Universal Studios
Last but not least is Universal Studios. Enjoy attractions at the theme park including The Wizarding World of Harry Potter, Jurassic World, visiting sets of popular movies and TV shows on The Studio Tour, and many more! Don't forget to catch the many live shows they offer! There is something for everyone at Universal Studios so make sure you stop by on your trip to Los Angeles!